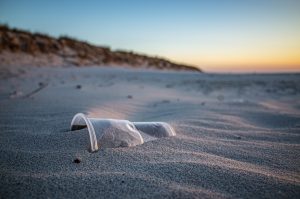 The world has heavily relied on disposable plastic such as surgical mask and plastic cups to help curb spread the Coronavirus.
Nonetheless, the use and disposal of plastic remain a major issue
of concern worldwide. For instance, the government of Thailand recently reported a huge increase in plastic waste during this period of COVID-19 mainly because of increasing home deliveries for food.
To deal with the issue of both personal and industrial plastic waste disposal, the onus is on government institutions to make sure waste management systems are well developed and maintained to handle current and future waste from plastic.
The Positives and Negatives of the Increase in Plastic
We cannot deny or downplay the lifesaving role of plastic especially for the health workers who have been on the frontline on the fight against COVID-19. Use of plastic has helped home delivery of basic goods like food thus aiding humans to observe the social-distancing requirement. Additionally, plastic has replaced reusable cups and bags in many cities all over the world in an honest attempt to curb transmission of the virus.
On the downside, however, plastic has piled up in sacks outside hospitals and personal protective equipment has been washed away or found floating on coastal waters and world's beaches. This has been the dark side from the heavy reliance on plastic during this period. That said, we could be staring at a large environmental and public health calamity if we fail to manage the heightened plastic waste from this pandemic.
The International Response to Plastic Waste
The increase in plastic waste and the fight to control plastic pollution to the world's waterways was already a big issue of concern for most of the world population even before the outbreak of COVID-19. Most lawmakers, companies and international institutions like the United Nations have continually been urged to take urgent action against poor disposal of plastic waste.
In response, the national and local government has introduced taxes and sanctions on disposable plastic, and at the same time, big companies have developed more environmentally-friendly packaging than plastic bags.
Unfortunately, the outbreak of COVID-19 puts the progress we have made against plastic waste in serious jeopardy.
It may not be immediately clear just how much additional plastic material has been produced during this pandemic. However, initial statistics are quite shocking. For instance, the Ministry of Ecology and Environment in China estimates more than 240 tons of plastic waste has been generated daily by hospitals in Wuhan alone compared 40 tons during normal times.
The Worrying Rise in Plastic Waste
Based on similar data, Frost & Sullivan, a consulting firm, estimates that the United States of America could have produced a year's worth of plastic in 2 months from COVID-19.
The rising trend in the production of plastic waste is not limited to hospitals and institutions only and is noticeable among normal citizens as well. For instance, production of face masks rose to 116 million pieces in February which is an increase by 12 times from the previous month.
Hundreds of tons of unwanted masks were collected from public bins alone while many more masks were thrown away in waste systems for households.
The Thailand Environment Institute avers that plastic waste has increased superfluously from 1,500 tons to 6,300 tons per day because of home deliveries for foodstuff only.
What makes the situation grimmer is the fact that many waste management systems have lacked enough manpower and efficiency because of stay-at-home orders and social distancing rules.
How to Tackle Plastic Waste
It is important to realise that governments alone cannot control plastic waste. A majority of developing countries are struggling with non-functional waste management systems and infrastructure. For change to be realised, there is a real need for co-operative and collective action between individual citizens and institutions.
We also advocate that aid agencies, development banks and non-government organisations continually invest in developing operational and efficient waste-management systems.
Efficient waste management systems will not only keep plastic waste away from our water bodies but will also create jobs, improve livelihoods and support economic development in the long run.
Some people have considered COVID-19 as an unexpected pandemic while others think lawmakers should have done better in anticipating it. However, we cannot afford to ignore some of the well-known threats to environmental like plastic waste.
The need to address plastic waste disposal is one that has been around for many years and one that should not stop.